Manufacturers > Lehle > Lehle D.Loop SGoS 2-Channel Loop Switcher Pedal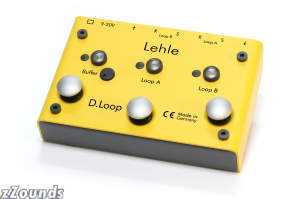 Lehle D.Loop SGoS 2-Channel Loop Switcher Pedal
The Lehle D.Loop SGoS is a fully programmable Effect Looper/Switcher with two separate True-Bypass loops routed via gold-plated relays. It includes a switchable high end buffer amp with adjustable gain up to +12 dB. Loops and buffer amp are both all-stereo. The Lehle D.Loop SGoS can be controlled and synchronized with other Lehle SGoS Switchers via MIDI.


Manufacturer: Lehle
List Price: $489.00
Online Price: $369.95

Buy Lehle D.Loop SGoS 2-Channel Loop Switcher Pedal at zZounds.