Manufacturers > Lehle > Lehle Dual SGoS Amp Switcher Pedal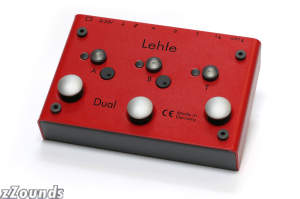 Lehle Dual SGoS Amp Switcher Pedal
The Lehle Dual SGoS routes the signal via gold-plated relays to outputs A, B or T. Outputs A and B can feed two different amps simultaneously since the signal paths are electrically isolated by the Lehle LTHZ high-end transformer - completely eliminating humming loops. In this case, the potentiometers enable you to lower the output signal for A and B separately. Output T can be used for a tuner or a third amplifier.


Manufacturer: Lehle
List Price: $459.00
Online Price: $339.95

Buy Lehle Dual SGoS Amp Switcher Pedal at zZounds.