Manufacturers > Lehle > Lehle P-Split ABY Splitter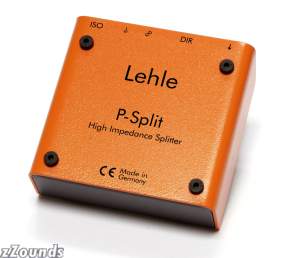 Lehle P-Split ABY Splitter
Lehle P-Split stands for "passive splitting" with maximum signal fidelity. One instrument can be routed to two amplifiers simultaneously. Output A is electrically isolated from Output B by the Lehle LTHZ high end transformer - so ground loops are excluded from the start. In addition, the Lehle P-Split also features a gold-plated-contact phase-reversing and ground switch.


Manufacturer: Lehle
List Price: $219.00
Online Price: $159.95

Buy Lehle P-Split ABY Splitter at zZounds.