Manufacturers > Radial > Radial Big Shot ABY True Bypass Switcher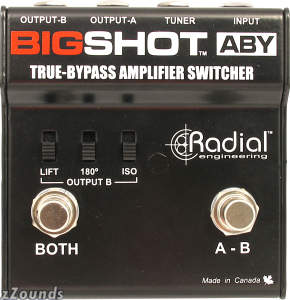 Radial Big Shot ABY True Bypass Switcher
Designed for the purist, the Radial BigShot ABY is an ultra compact, 100% passive foot switch that provides true bypass ABY amp switching capabilities with A or B toggle and A + B combine functionality. This assures the guitar signal is routed directly to the amp without any buffering, loading or tone altering circuits.


Manufacturer: Radial
List Price: $100.00
Online Price: $79.95

Buy Radial Big Shot ABY True Bypass Switcher at zZounds.