Manufacturers > Radial > Radial Big Shot Mix Effect Loop Mix Drag Pedal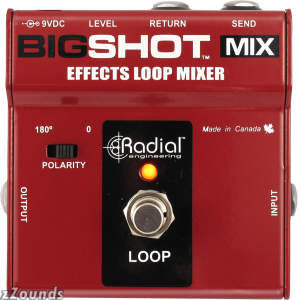 Radial Big Shot Mix Effect Loop Mix Drag Pedal
At last, a device that allows you to mix the direct sound of an instrument with effects the same way that a professional mixing console lets you add reverb to a dry vocal. The BigShot Mix is designed for the more demanding guitar or bass player that wants to introduce cool effects pedals to the signal path without the noise and artifacts usually caused by their 'less than ideal' circuitry and cheap buffers.


Manufacturer: Radial
List Price: $180.00
Online Price: $139.95

Buy Radial Big Shot Mix Effect Loop Mix Drag Pedal at zZounds.