Manufacturers > T-Rex > T-Rex PolySwitch Stereo A/B Pedal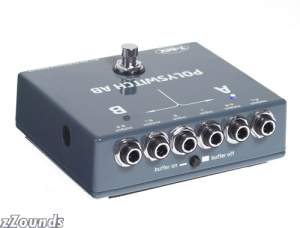 T-Rex PolySwitch Stereo A/B Pedal
T-Rex Engineering is pleased to announce our breakthrough stereo PolySwitch AB - a true hardwire stereo A-B switch. PolySwitchAB is the perfect solution for guitarists looking to route their signal to two different setups - even in stereo - and easily switch between these.


Manufacturer: T-Rex
List Price: $269.00
Online Price: $99.00

Buy T-Rex PolySwitch Stereo A/B Pedal at zZounds.